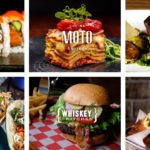 A news article has just been released noting that the Middle District of Tennessee has accepted two settlements for wage theft on March 9, 2021 for about $1mil between the two of lawsuits. The unpaid wage lawsuits involved M Street and Strategic Hospitality and the plaintiff classes were comprised of waitstaff and bartenders primarily. The lawsuits alleged violations of tip pool laws, working off the clock for prep and side work, unpaid overtime, unpaid training, and inappropriate uniform and material purchasing requirements. There were over 500 workers represented between the two cases. Unfortunately, wage theft in the form of unpaid overtime is still prevalent in Tennessee. Until it becomes more expensive to pay these penalties than to pay the wages, it will unfortunately still continue. At present, wage theft is thought to total $15billion per year in lost earnings for workers.
The Tennessee Tribune has a good blurb about the case, and you can read it here: https://tntribune.com/nashville-restaurant-workers-win-over-1-million-in-wage-theft-settlements/
Are you the victim of wage theft? We may be able to help. Contact us for a free consult at (615)852-5028 or use the contact us option on this webpage.